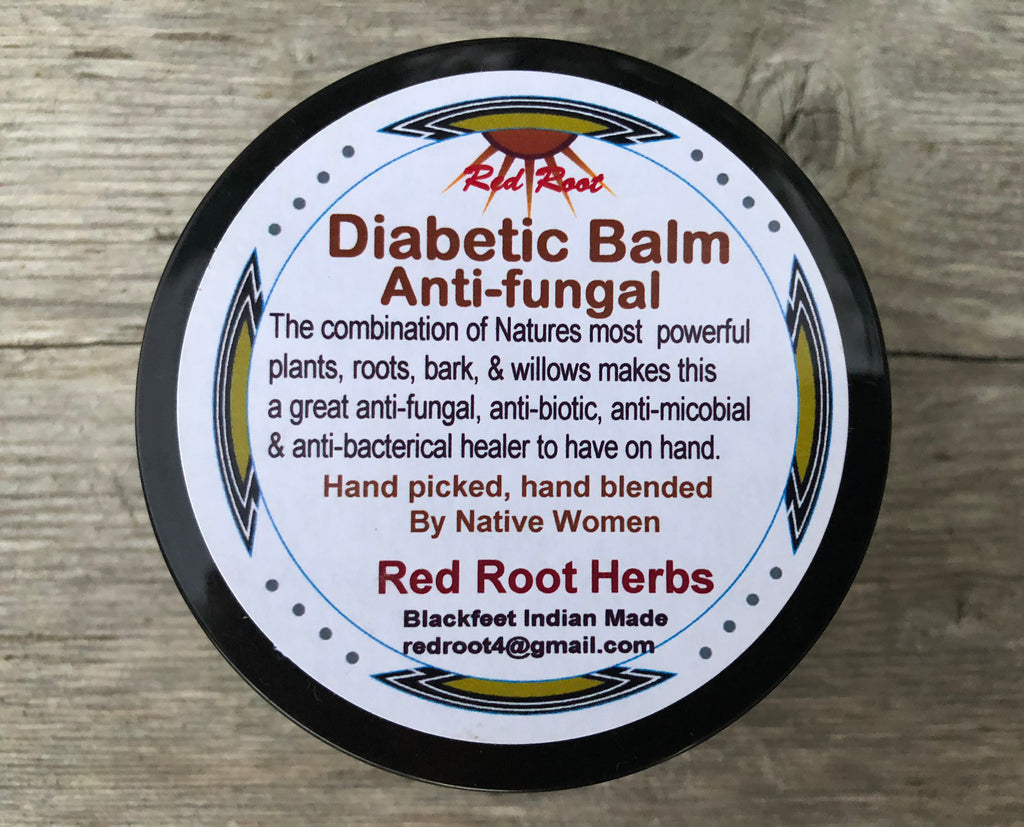 Diabetic Anti-fungal Balm
A combination of natures most powerful plants, roots, and willows make this a great anti-fungal, anti-bacterial, antimicrobial preventative for skin problems. Great healer of ringworm and foot fungus. 

Balm made from herbs gathered on the Blackfeet Nation.  4oz.  Hand picked, hand blended and hand packaged by Blackfeet Native Women.