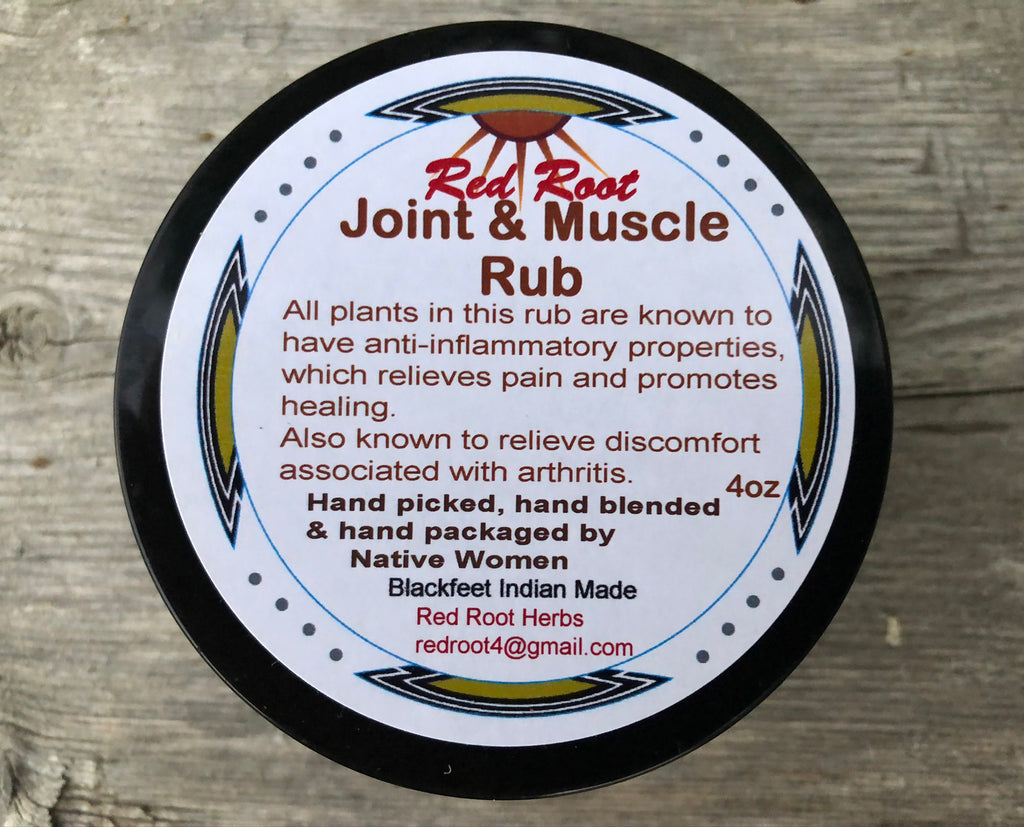 Joint and Muscle Rub
All plants in this rub are known to have anti-inflammatory properties, which relieves pain and promotes healing. Known to help relieve discomfort associated with arthritis.
Balm made from herbs gathered on the Blackfeet Nation.  4oz.  Hand picked, hand blended and hand packaged by Blackfeet Native Women.